Fire & Light Community Church
Reisterstown, Md / Call For Info.(443) 570-1211
Real Love,
Real Jesus,
Real World
Put on your blue jeans and join us this Sunday. We would love for you to come check out our church service this week. Here is just a glimpse of what you will find...
* Casual dress
* Loving people
* Music like you hear on 95.1 fm
* Practical Bible teaching
* A church that loves and exalts Jesus
* Great coffee and snacks
We hope to see you soon!
Pastor Mark Swan
Join us for one of our upcoming events or gatherings. I guarantee that you will be comfortable in our company!
​
Join Us Each Sunday
Summer Schedule July & August 2019
Church @ 11:00am -12:30pm
203 E. Chatsworth Ave.
Reisterstown, MD.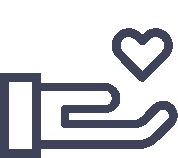 "Whoever is generous to the poor lends to the lord, and he will repay him for his deed."